At Metro Storage Canterbury we speak English, Urdu, Hindi and Punjabi

Storage is EASY with Metro Storage
اسٹوریج میٹرو اسٹوریج کے ساتھ آسان ہے
मेट्रो स्टोरेज के साथ स्टोरेज आसान है
ਮੈਟਰੋ ਸਟੋਰੇਜ ਨਾਲ ਸਟੋਰੇਜ ਅਸਾਨ ਹੈ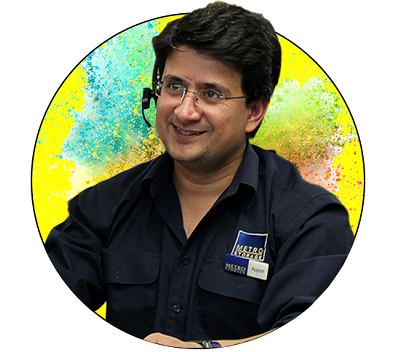 Customer service is central to the way we help our customers find the best storage solution.
We know that not all clients have English as their first language and this can present some challenges when it comes to understanding who we are and what we stand for.
When we understand each other, we can help make sure all our customer's needs can be met!
Our multilingual staff are there to make you feel comfortable in conversing in any of the 4 languages.
Visit our Canterbury facility or call (02) 9787 5055 to receive a special offer of "$100 Off*".