Protecting what's important.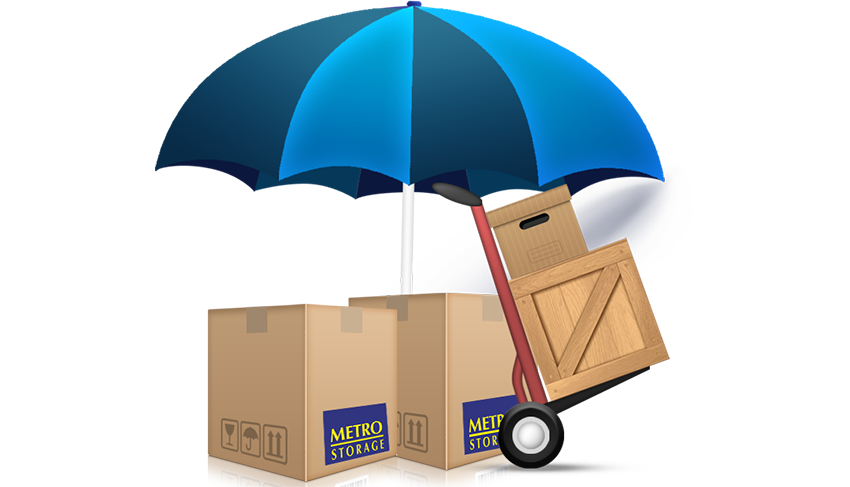 Why is insurance recommended when storing your belongings?
To ensure that your belongings are protected and safe, Metro Storage offers insurance to its customers. Even though it's unlikely that your belongings will be struck by lightning, it is recommended that you take out insurance.
Goods are stored at the sole risk and responsibility of the "Storer". If your current household insurance policy does not cover your belongings while they are in storage with Metro Storage, then Metro Storage is happy to offer insurance at extremely competitive rates. Insurance is only $7.50 (Incl. GST) per month per $5,000 worth of cover, this equates to less than 25 cents a day.
Coverage
The insurance policy has been arranged for Metro Storage by "AON" with "QBE". The insurance policy covers you for the following insurable risks: fire, lightning, impact, explosion, aircraft, riots and strikes, malicious damage, storm and tempest and/ or water, and burglary, which shall mean theft resulting from forcible entry.
Click here to find out more or read our AON Self Storage Policy.

Alternatively, call on 1300 STORE IT (1300 78 67 34) or chat with Bryan online.