Last year you moved out of your parent's home into a flatshare, but this year you've finally found a studio to call your own. Yes, you've earned your independence, but it won't come without its share of responsibilities.
Moving out on your own for the first time can be challenging, daunting, and scary. However, you've faced more difficult challenges before, so follow this advice and you'll be sure to survive your first rental move.
Plan Your Move Early
Procrastination is everyone's worst enemy, but for your first rental move, you'll need to fight the urge to leave everything to the last minute. By planning early, you'll save yourself from an epic amount of stress. Actioning just a few of the tips below is a great start to planning your move.
Clear Your Schedule
If possible, clear your calendar for the few days leading up to your move. Schedule time off work, hire babysitters or petsitters, and arrange meetings with your real estate agent. Most tenants will attempt to move out on the weekends, but a great tip is to move out on a weekday where there'll be much less foot traffic in your building and fewer cars on the road.
Get The Right Equipment and Supplies
When it comes to moving and cleaning, you'll never have enough supplies. If you're not hiring professional bond cleaning service or professional removalists, you'll want to grab this equipment ahead of time so you're not making last minute runs to Bunnings. If you're choosing to place some belongings into storage, visit our merchandise page to find everything you'll need from bubble wrap to padlocks.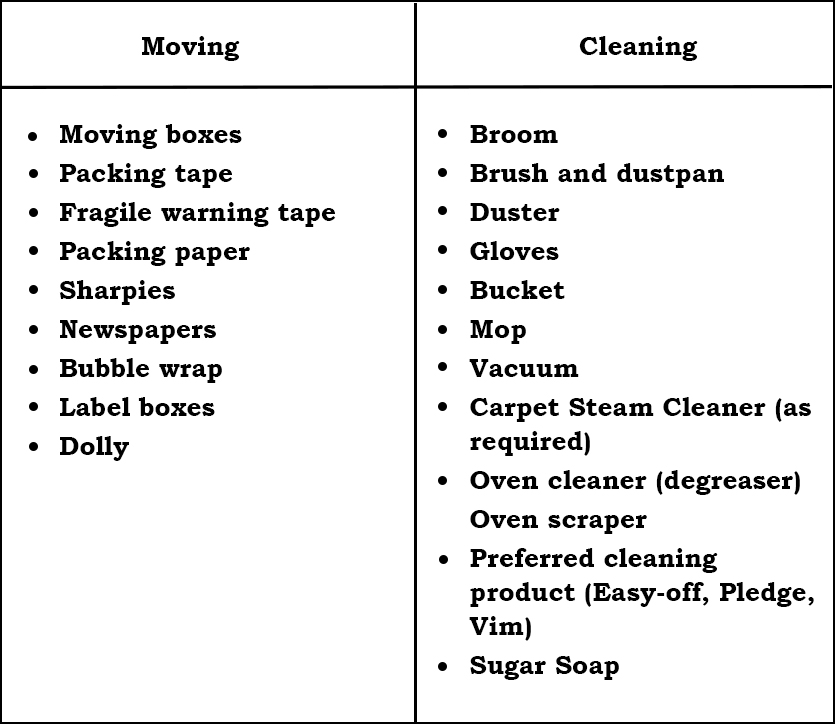 Hire Professional Services
If you're just not fussed about it, there are plenty of professional services that you can hire to relieve some of that moving stress. If you're looking to hire removalists, end of lease cleaners, repairman, or storage you should let them know well in advance so they can fit you into their schedules. Be sure to take the time to contact more than one vendor so that you can get multiple quotes and estimates.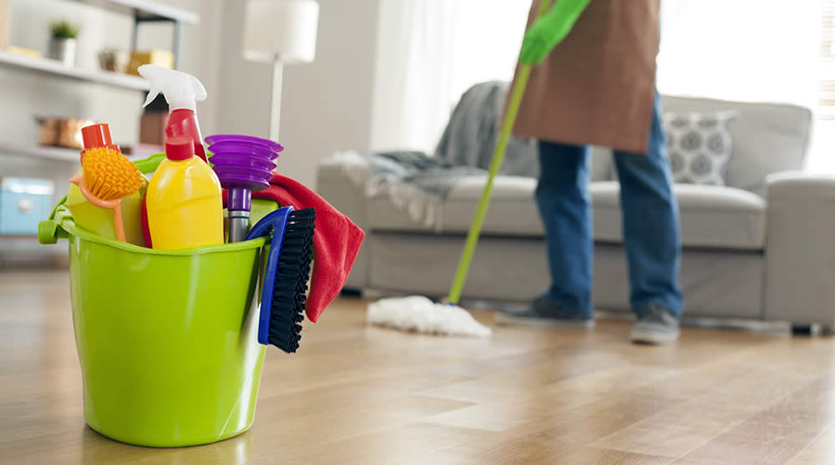 Budget Accordingly
One thing that young adults will need to be wary of is the cost of moving. Booking professional removalists, getting any repairs fixed, hiring out transportation, setting up new utilities, and coming up with the rental bond for the next property can put a major dent into your wallet.
You can expect to spend a few hundred to a few thousand dollars within the span of a couple months. So instead of living pay cheque to pay cheque after your move, budget early, and start saving well in advance.
Get a Full Bond Refund
If you're currently on the lease for your property, then you'll have the opportunity to get a bond refund. For the most part, getting your full bond back will require that you attempt to return the property to its initial condition, save for "fair wear and tear" that might have occured from normal use. The most common issues to look out for are minor repairs such as paint chips, holes in the walls, or carpet stains.
On top of any repairs, you'll also want to ensure that your apartment or house is fully cleaned. A great way to start your clean is to declutter your home by donating goods to your local charity. Pay special attention to kitchen range hoods, ceiling fans, and air conditioning units, which are often neglected during the cleaning process. If you're looking for something more comprehensive, you can follow an end of lease cleaning checklist that will outline requirements for every room in your home.
Moving out on your own is a very exciting time in your life and we hope this advice will make the experience even more memorable. Yes, you'll be on your own, but don't forget that there will always be people around to help, you just have to ask.