Storing car is a good idea!
No garage?
Parking on a street?

Short-term storage guidelines
Before putting your car into storage, give it a wash and clean the interior.

Allow the car to air dry. Apply the brakes to ensure they are dry as well.

Leave the handbrake off and put the wheel chocks to make sure the car won't move.

For ventilation, leave the windows slightly open.

Put a cover on the car. Make sure it's made of breathable materials, not plastic.
If you plan to store your car for longer periods of time, here are a few more ideas that you can follow to make sure your vehicle is kept in the best condition possible.
Long-term storage guidelines
Organise an "exercising" drive at least once a month. Get your friend or relative to do that. If they can't drive it, just turn on the engine for 15- minutes.
Disconnect and remove the battery from the car.
Change the oil before storing. Used engine oil has contaminants that can damage the engine.
Make sure you use premium fuel. Do not use an ethanol blend. That way you'll minimise the chances of condensation forming in the tank, which can lead to rust.
Gum and varnish can form in the fuel over time. Adding a fuel stabiliser can minimise this.
Indoor and outdoor
Metro Storage offers both indoor and outdoor car storage solutions.
Leichhardt facility has indoor and outdoor vehicle storage.
Marrickville facility has outdoor vehicle storage and is located close to the airport.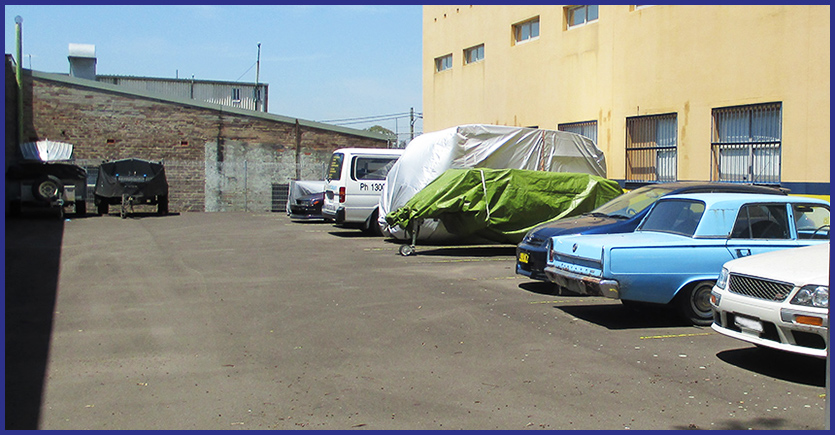 Book online, speak to one of our friendly consultants on 1300 STORE IT (1300 78 67 34) or

to find a suitable car storage solution.